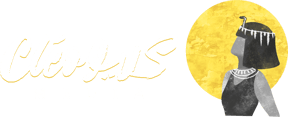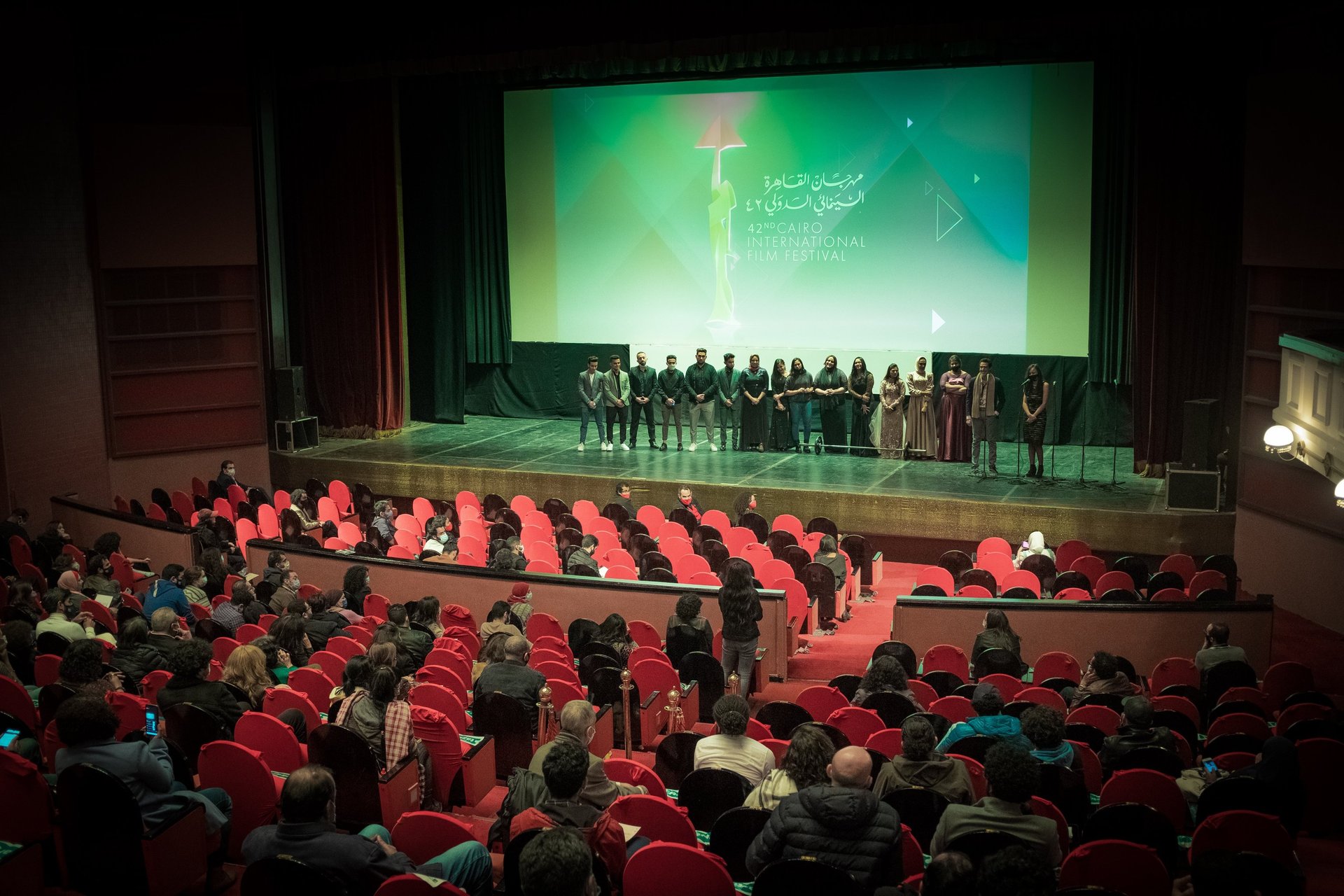 Cléo Media
For Female Driven Content Production and Impact Distribution
Cléo Media specializes in creating content that is centered around female characters and their stories. Our aim to showcase the talents and perspectives of women in the film industry, providing opportunities for female filmmakers, writers, and actors to thrive. With a focus on impact distribution, our goal is to amplify female voices, shed light on important social issues and reach new audiences across the MENA region. Through our productions, we strive to create a more inclusive and diverse representation of women on screen, challenging stereotypes and breaking barriers. Our dedication to female-driven content is evident in our commitment to empowering women in all aspects of the filmmaking process. By providing a platform for these stories to be told, we hope to inspire and spark meaningful conversations about gender equality and female empowerment.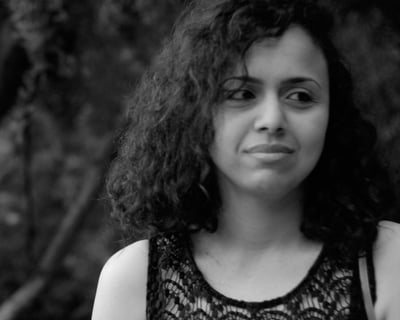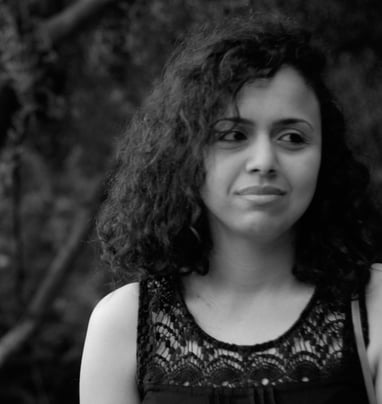 In 2020, she achieved critical acclaim for her award-winning feature documentary, Lift Like A Girl, which had its world premiere in Toronto Film Festival and received the Golden Dove Award For Best Film at Dok Leipzig. Prior to this success, in 2016 she directed, produced and edited the short film, A Stroll Down Sunflower Lane, which was showcased at prestigious film festivals such as Berlinale and AFI Fest. The film was also recognized by receiving the Best Experimental Film award at the Sharjah Film Platform in 2019. Also, in 2014, she had the opportunity to work as a cinematographer on the feature film, Veve, which was produced by the renowned film director Tom Tykwer. Additionally, in 2013, she collaborated with five other filmmakers to co-direct, co-produce, and co-shoot the collaborative feature film, The Mice Room. This film was screened at the Dubai Film Festival and the Sao Paulo Film Festival. It was during this time that she, along with her fellow filmmakers, established the film production company and collective Rufy's Films in Alexandria.
An award-winning Egyptian filmmaker who founded Cléo Media in 2020 in Alexandria, Egypt. Since 2010, she has been working as a film director, producer, impact producer, editor and cinematographer. Her work was screened in various venues and film festivals across the world including Toronto International Film Festival, Berlinale, Dok Leipzig, DOC NYC, AFI Fest, Sheffield Doc Fest, Cinemed, Shanghai Film Festival .. etc.

After studying Telecommunications & Electronics Engineering in Alexandria University, Mayye studied filmmaking in the Jesuits Film workshop in 2009/2010. Then she received the Fulbright scholarship and studied cinema and media studies in Wellesley College and Innovations in Documentary in the Massachusetts Institute of Technology (MIT) in 2011/2012 in the USA.

She is the recipient of the Getty Images ARRAY grant in 2017 and Film Independent's Global Media Makers Fellowship in 2017 and 2019. She's also an alumna of Berlinale Talents, Nipkow Program, Good Pitch, Mediterranean Film Institute, Documentary Campus Masterschool, DOX BOX and the American Film Showcase documentary program in USC School of Cinematic Arts.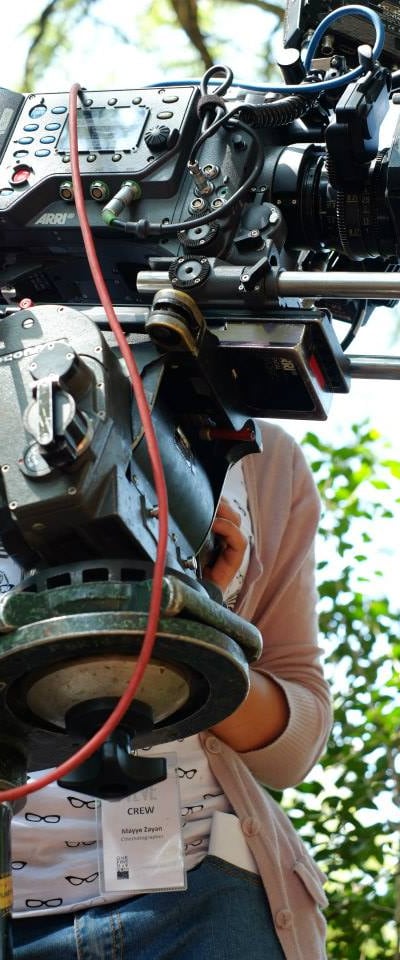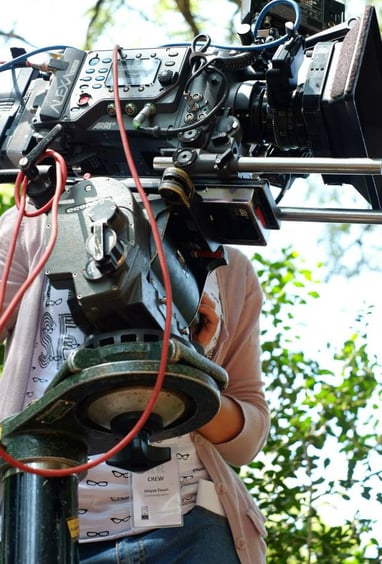 From a scrappy, vacant-lot training site in Alexandria, Egypt to the Olympic Games, 14 year-old Zebiba ("raisin" in Arabic) stands at the precipice between childhood and weightlifting champion – guided only by her dedicated yet relentless coach, Captain Ramadan, and her own competitive edge. Can she make the leap?
Lift Like A Girl is Cleo Media's first production. It is an award-winning feature documentary that is co-produced with ZDF Das kleine Fernsehspiel, in association with Jyoti Film and Rufy's Films, with the support of The Arab Fund For Arts & Culture (AFAC), Hot Docs Blue Ice Docs Fund, International Media Support (IMS), the Danish Egyptian Dialogue Institute (DEDI) and the Getty Images Array grant.
After a successful festival run, now the film is available on these VOD platforms:
Netflix (worldwide except Germany, Austria & Switzerland), Shahid (MENA region) and CBC Gem (Canada).
Lift Like a Girl is a well-constructed film made out of intimate verité scenes. Filmmaker Mayye Zayed has made a fine documentary about female empowerment, the competitive spirit and the love between a coach and an athlete. As a wonderful plus, the viewer gets to see Egypt from the inside, not just as a political field but one in which real people's lives get played out.
Ushering in this new era of Egyptian cinema is Mayye Zayed, the filmmaker behind "Lift Like a Girl," a tale about girls' weightlifting in Alexandria which is the first Egyptian documentary to release on Netflix. In a country where commercial cinema is strong, Mayye goes against the grain, using film as a tool to create social change, even pairing her screenings with youth workshops, aimed at addressing gender inequality.
Shot over four years, Mayye Zayed's documentary offers a rare picture of Egyptian girls dominating a traditionally male sport.